Product Details
ECO Friendly Plastic Bags include degradable bags, biodegradable packaging bags, and compostable packaging bags. Compared with traditional plastic bags, environmental protection bags will not pollute the environment after being discarded. Because the biodegradable packaging bag can be decomposed into carbon dioxide and water in 3 to 6 months.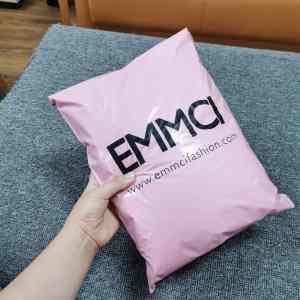 Name: Biodegradable express packaging bag
Specification: customized
Material: PLA+PBAT
Opening: self-adhesive strip + destruction glue
Color: customized
Thickness: 0.06~0.1
Applicable to: Express
Certificate: Compost degradation certificate EN13432 and ASTM D6400 certificate.
Biodegradable express bags, the main raw material composition is PLA+PBAT, PLA is polylactic acid that is processed from corn and is bio-based. PBAT is a crystal extracted from petroleum, which can also be completely degraded. Why should PLA and PBAT be combined? Because PLA is relatively brittle, and PBAT has good processing properties, so the combination of the two can make the biodegradable bags we want.