Tea can easily absorb the external environment gas, which will change the taste, affect the quality, and lose the value of brewing and drinking. Therefore, the packaging of tea is very elegant, especially its inner packaging materials are required to be at least non-toxic, odor-free, opaque or low in transparency, and excellent barrier properties. Therefore, the special low-density polyethylene film for the inner packaging bag of tea is used as the raw material for the production of the packaging bag.
►Polyethylene resin is widely used to make packaging films, and can also be used for many food bag packaging, but the general brand of polyethylene resin itself or in the processing and molding formula often contains lubricants, slip agents, stabilizers and other additives. These additives Most of them are lipids and low-molecular-weight substances. After the resin is added to the engineering mold, it will gradually move forward and precipitate out on the surface of the film, producing an oily peculiar smell that is easily absorbed by the tea. According to research reports, it is believed that the use of 1C7A LDPE resin from Yanshan Petrochemical Co., Ltd. and the extrusion and casting method to make a film can meet the needs of tea inner packaging materials.
The MFR of 1C7A type LDPE resin is 7g/10min, the density is 0.92g/cm³, no additives, and the transparency of the film is low.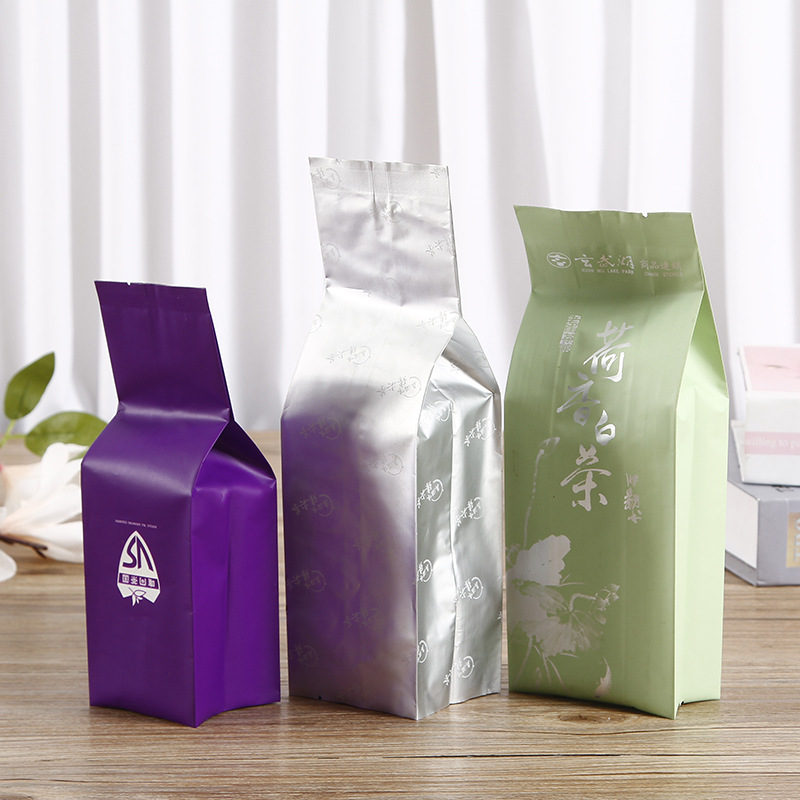 ►Polyethylene is produced by casting method. Take an extruder with a screw diameter of 90mm, L/D of 30:1, and a maximum speed of 120r/min (operating speed of 50r/min) to produce this kind of film as an example. The temperature distribution of the extruder barrel It is divided into 8 zones, starting from the feeding end, successively 210°C, 230°C, 250°C, 260°C, 260°C, 270°C, 270°C and 270°C. The temperature of the T-shaped die is distributed in 5 zones, which are respectively 275°C, 273°C, 271°C, 273°C, and 275°C.
The cooling roll temperature is 19°C. Need corona treatment to achieve surface wetting tension>=4×10¯²N/m.
There is no uniform standard for performance. A product example is: film size 900mm×40um, tensile strength (vertical and horizontal): 17.63MPa/7.80MPa, elongation (longitudinal/horizontal): 106.83%/251.67%.