The background environment where the degradation bag appears
The degradable bag is proposed in contrast to the traditional PE (CPE) plastic bag. Traditional PE bags have entered the production and life of human beings, bringing rapid social development, bringing a lot of convenience to people's lives, and allowing rapid economic development. However, because humans use PE plastic bags in uncontrolled production, it has caused serious white pollution to the environment; because traditional PE (CPE) plastics generally cannot be completely decomposed for 300 years, plastic bags have now polluted a large amount of farmland and affected crops. Growth.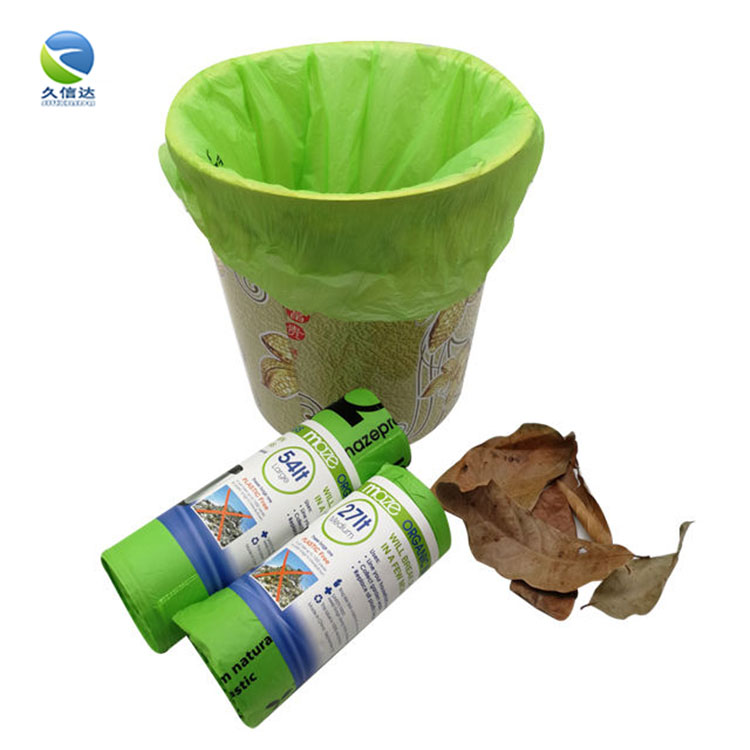 In order to solve this problem, plastic scientists from all over the world are studying a plastic that can be completely decomposed in a short period of time, and the decomposed production department cannot cause secondary pollution. After research, it is found that PLA, PBAT and plant starch can be used as raw materials to produce degradable plastic bags, and within half a year to one year, the temperature is 50℃~60℃, and the humidity is 50%~70%. Decomposes into carbon dioxide and water.
Developed countries in Europe and the United States have used biodegradable plastic bags much earlier than China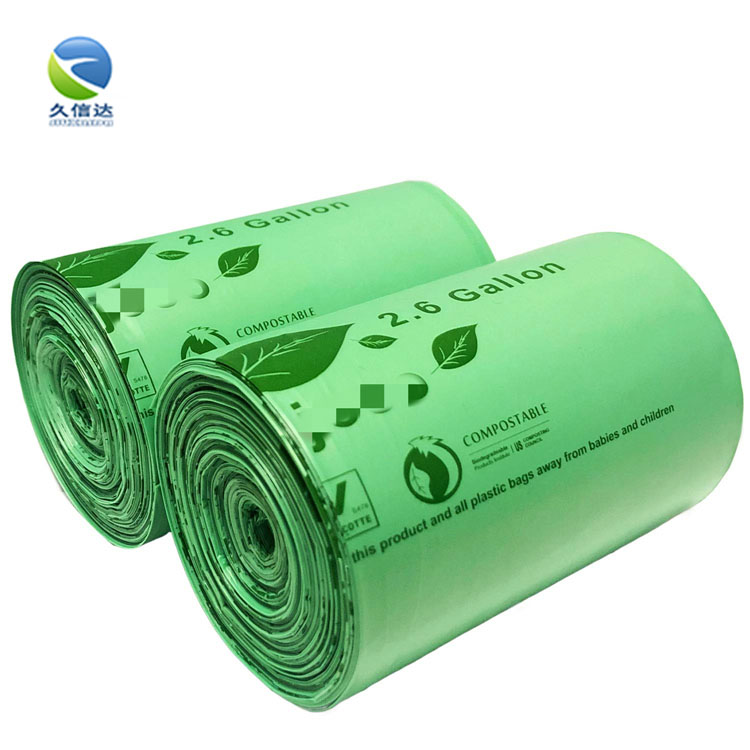 A long time ago, developed countries in Europe and the United States have already implemented the "plastic ban", and biodegradable plastic bags must be used in daily life. I know that slowly, many industrial packaging will also use biodegradable plastic bags. my country's biodegradable bags have not yet been fully popularized, but so far, Hainan, Shanghai, Xi'an, and Beijing have all implemented the "plastic ban". So slowly, many customers are still very unfamiliar with biodegradable bags when they consult about biodegradable plastic bags. Today, it is necessary to popularize the knowledge of degradable bags in detail with you.
Which degradable bags can be customized by Jiuxinda
Jiuxinda's degradable bag materials are mainly degradable bag raw materials made of a mixture of PLA+PBAT. The packaging bags currently produced include: biodegradable clothing bags, biodegradable courier bags, biodegradable electronic and electrical packaging bags, biodegradable garbage bags, biodegradable hotel service special bags, biodegradable glasses bags, biodegradable shopping bags, etc. details as follows:Biodegradable clothing bag.