In order for your mail to be delivered to customers intact, in addition to ensuring that your products are transported safely and on time, you can also improve your corporate image by reducing environmental plastic pollution. By investing in biodegradable express packaging, you can show your customers your sense of social responsibility. As a retail business, advertise to your business that the use of environmentally friendly degradable plastic bags is to restrict the use of non-degradable plastic bags in product packaging and transportation materials. This includes providing environmentally friendly alternatives to bubble packaging.
Traditional PE or CPE plastic bubble packaging is not a sustainable packaging form. Not only is it not recyclable, but it also increases our carbon emissions and environmental footprint. Customers are also paying more and more attention to what role they play in the production and procurement of purchased products.
Compostable mail packaging is mainly made of biodegradable and recyclable materials to help reduce waste and promote protection. Their manufacturing process is also very effective, thereby further reducing the negative impact on the environment.
From recyclable plastics to biodegradable materials, it seems that endless environmentally conscious companies can choose. When it comes to bubble packaging, your business can consider the following seven options.
JXD offers biodegradable bubble pack express bags, 125 feet long and 12 inches wide. The bubble wrap is blue, and when you throw it away and put it in a landfill, the formula will cause the bubble wrap to burst. The inflatable device of the bubble packaging machine can prevent bumps and impacts, so that fragile items are not damaged during transportation or storage. It weighs 2.25 pounds, has 1/2 inch bubbles, and each foot has holes to ensure strong protection and ease of use.
JXD's environmentally friendly cushioning air pillow is another green packaging solution. The packaging is made of low-density polyethylene, 1.2 ml thick, and can be reused unless it is punctured. The air pillow has anti-vibration function, and the cost is lower than traditional packaging materials. Each package is equipped with 175 pre-filled airbags measuring 4 x 8 inches. They are durable, but they also help reduce transportation costs.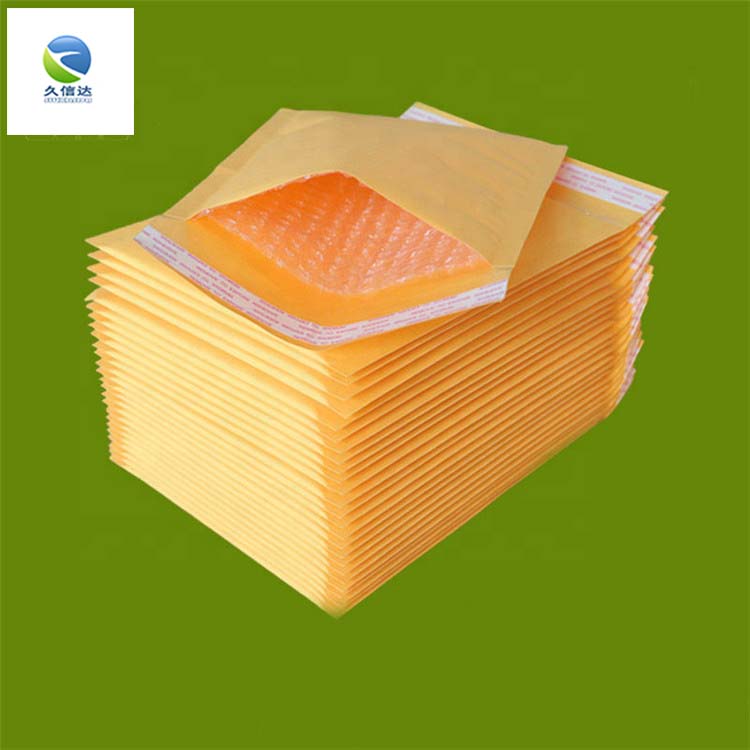 JXD's brown biodegradable polypouch is self-sealable and measures 10 x 13 inches. This is a packaging solution for clothing, documents or other items that do not need to be filled. They have tamper-proof peelability and water resistance. They are made of polyolefin plastic that is 100% recyclable and has a green environmental label.
The size of JXD's kraft paper plastic envelope is 9.3 x 13 inches, and there are 25 envelopes in a pack. The sturdy 100% recyclable mail bag protects dresses, shirts, documents and other items during transportation. The waterproof envelope is made of oiled kraft paper with two peeling and sealing strips, which can be reused. This makes them ideal for round-trip (two-way) completion of samples, replacement parts, replacements and returns.
Environmental protection function
Environmental protection is the use of materials and manufacturing methods that have the least impact on energy consumption and the environment. This kind of packaging can not only reduce the amount of packaging, but also include packaging design, processing and the entire product life cycle. Some features to be aware of when looking for environmentally friendly packaging solutions include
Biodegradable: It is important that the materials in the packaging supply are biodegradable and have minimal impact on the environment. Recycling packaging is a great way to extend the life of previously used materials. When deciding on a box, mail or container, it is important to consider packaging made of recyclable materials. Paper-based packaging is one of the most common examples of recycled packaging.
Reduce transportation costs: Environmentally friendly packaging may require some initial investment to create your sustainable packaging toolbox, but in the long run, they can indeed guarantee a good return. Look for cost-effective packaging solutions and reduce transportation costs. Lightweight and durable environmentally friendly packaging will have a significant impact on shipping costs. In addition, using smaller boxes, bags and containers for products can also reduce shipping costs.
Compatibility with the product: Ensure that the packaging material matches your product. Ask if your product needs to be cushioned or strong enough, just protect it from the elements.
Multiple uses: In addition to packaging, you should also look for materials that can be used for other purposes after packaging. For example, you can use them as cushioning materials.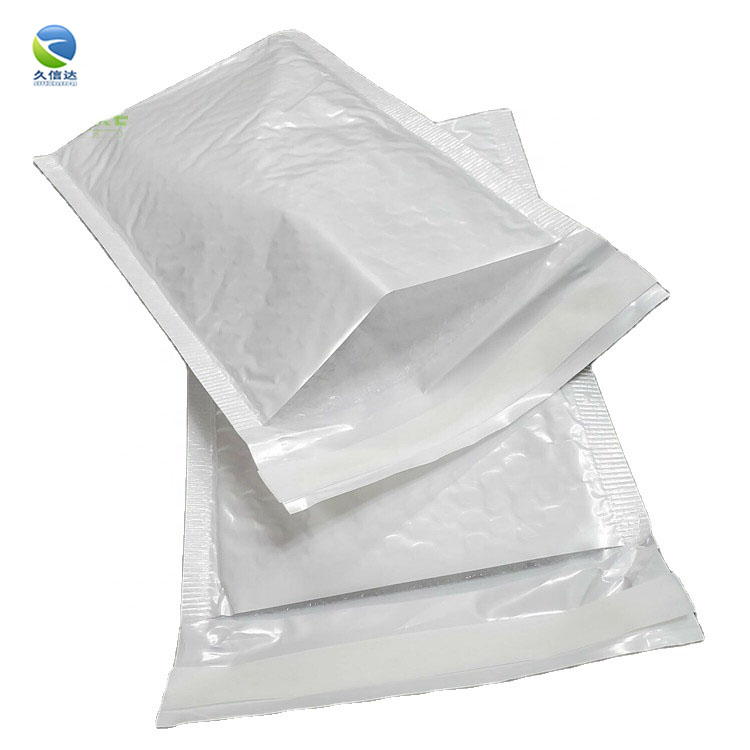 Types of environmentally friendly packaging materials
Biodegradable plastic: It can be purchased in bulk and used to make plastic bags, mailing envelopes and other packaging materials. After being discarded, they are easy to decompose and will not permanently pollute the environment. They are a good substitute for traditional plastics.
Corn starch: It has characteristics similar to plastic and is a good substitute for plastic. Packaging made of corn starch is biodegradable and has the least negative impact on the environment. Another advantage of using corn starch is that it can safely package food.
Mushroom packaging: Mushroom packaging is the latest alternative to foam packaging and polystyrene foam. Mushroom packaging is composed of 100% biodegradable and renewable materials, which can be directly recycled. It is similar to foam, which is both durable and flame retardant. It is fully renewable and biodegradable.
Paper: Paper and cardboard are reusable, easily recyclable and biodegradable materials. They are safe, available cheaply in the market, and moderately priced, so they enjoy a high reputation among packaging manufacturers.