The raw materials of biodegradable bags produced by Jiuxinda are PLA+PBAT, and the bags mainly used for production include milk tea degradable plastic bags, medical degradable garbage bags, commercial super degradable shopping bags, disposable slippers degradable plastic bags, express degradable plastic bags, clothing degradable packaging bags, digital electronic degradable packaging bags and fully biodegradable films.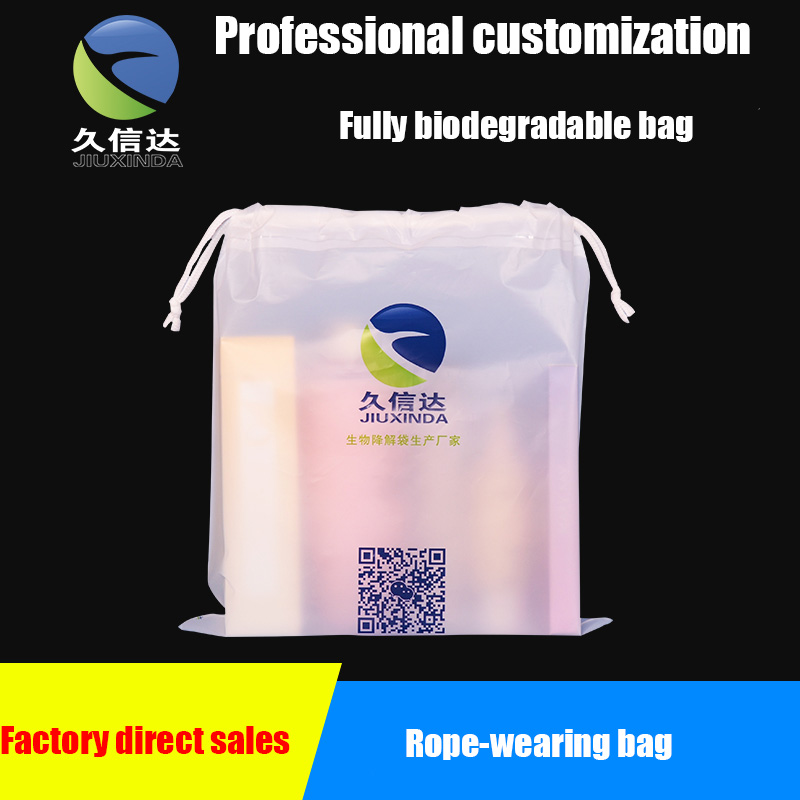 Sources and decomposition properties of PLA and PBAT PLA:
Polylactic acid (PLA) is synthesized from biomass resources such as corn, sugar beet, sugar cane and old rice, and is one of the representatives of biological base materials. Some recent studies have found that the sources of raw materials are more extensive, which can be synthesized by lactic acid obtained from domestic garbage fermentation, or by extracting cellulose from waste biomass such as crop straw and cutting wood, and saccharifying and fermenting it into lactic acid as raw material to synthesize polylactic acid.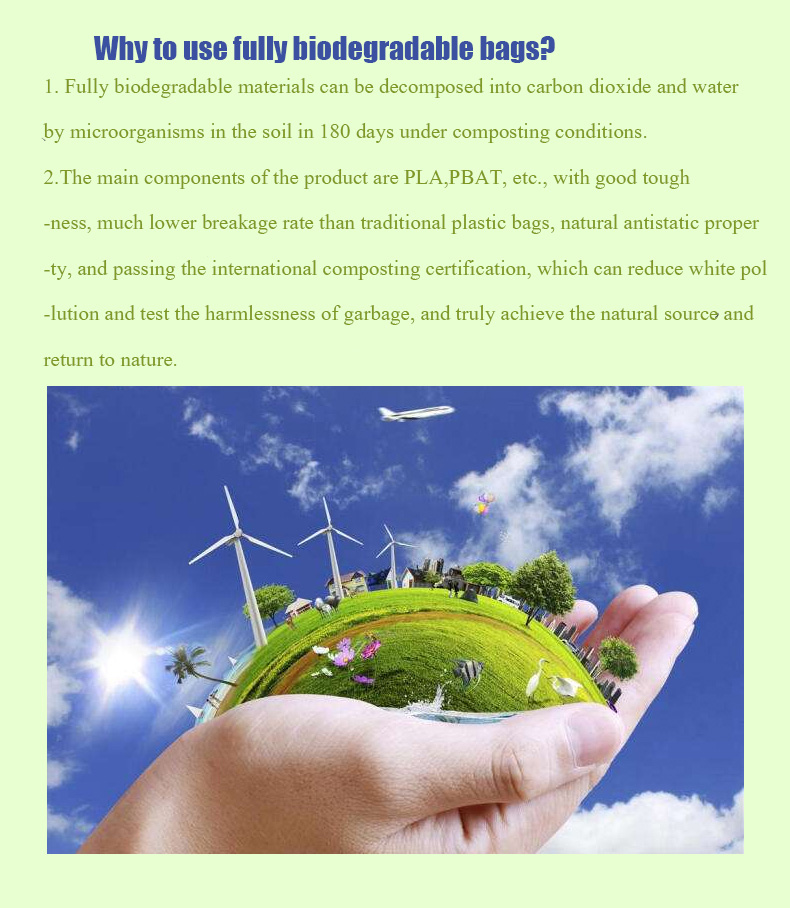 PLA is a colorless and transparent thermoplastic polymer with a melting point of 175℃. It can be processed by the same plastic, such as extrusion, injection molding, etc., and can be made into trays, films, fibers and food packaging materials by extrusion molding. PBAT is an aliphatic/aromatic random copolyester with a certain tailor-made macromolecular system structure. Its monomers are adipic acid, terephthalic acid and butanediol. PBAT has good processability and can be made into various films and lunch boxes. The properties of PBAT film are similar to those of low density polyethylene (LD-PE), and it is elastic and can be processed on LD-PE equipment. PBAT is an excellent biodegradable plastic for blow molding flexible films, and can be used as a modifier for other biodegradable plastics, especially for natural biodegradable plastics such as starch and PLA.
It can be seen that the biodegradable plastic bags of Jiuxinda are up to standard in terms of raw materials, and the quality is also very good.