50 Count 9×12 Inch Compostable Cellophane bags,Biodegradable Self Seal Bags Not Clear Eco Friendly Resealable Plastic Shipping Poly bags for Packaging, Clothing and T Shirts Cello bags.
100% Biodegradable: Made of PBAT and modified corn starch in accordance with the standards of ASTM 6400, EN13432. They generates less CO2 than traditional plastic.
Please Note: They are white not clear. These compostable plastic bags smells like corn starch. Degradation cycle 12 months. Please keep it in a cool dry place below 85°F, avoid direct sunlight.
Better Corporate Image: With the growth of e-commerce, pollution brought by plastic packaging is multiplying. Your customers will be surprised and relieved to open a bubble mailer of eco friendly materials. Using biodegradable shipping supplies will speak volumes about your sense of social responsibility and the high grade of your brand, and bring you closer to your customers through a good corporate image.
DURABLE PROTECTION: 2 mil top-quality biodegradable poly bags are tear and puncture resistant. They are made to withstand the rigors of the shipping process.
People friendly: Our eco friendly shipping bags are free of all the things you don't want: BPA, oil-based inks, and petroleum—leaving only what you do want – durable bags at an affordable price.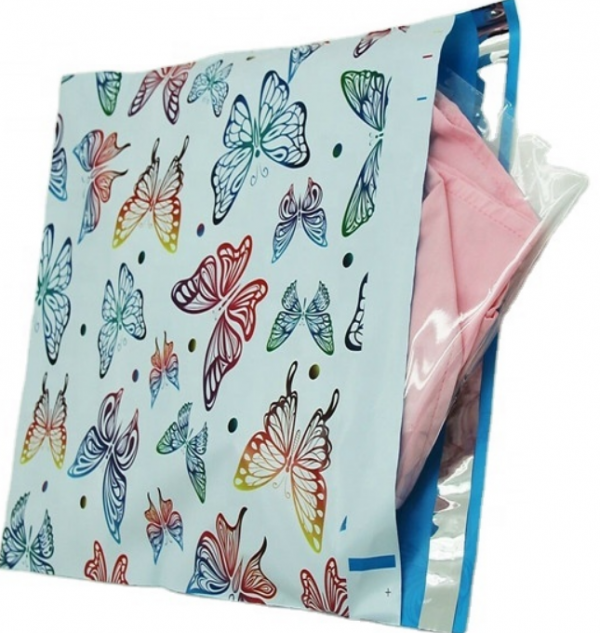 Top reviews from the United States
chris segerson: 5.0 out of 5 stars Clients love it!
Reviewed in the United States on January 9, 202
I love these! And my clients love getting biodegradable packaging

3 people found this helpful
Kaminski: 4.0 out of 5 stars Not clear
Reviewed in the United States on December 10, 202
I thought these would be clear, they aren't. They are frosted almost Opaque

2 people found this helpful
Erin Pinder: 5.0 out of 5 stars Very pleased

Reviewed in the United States on January 10, 2021
These seem sturdy and eco friendly. I use these to package shirts. I can have a professional appearance with out being contributing to single use plastics waste. Very pleased well repurchase
2 people found this helpful